Have an event you'd like to have appear on our events calendar? Please fill out the event form.
All events will be reviewed by an administrator before appearing on the calendar.

Covering COVID: Pandemic reporting in Indigenous contexts
June 4, 2020 @ 1:00 pm
Free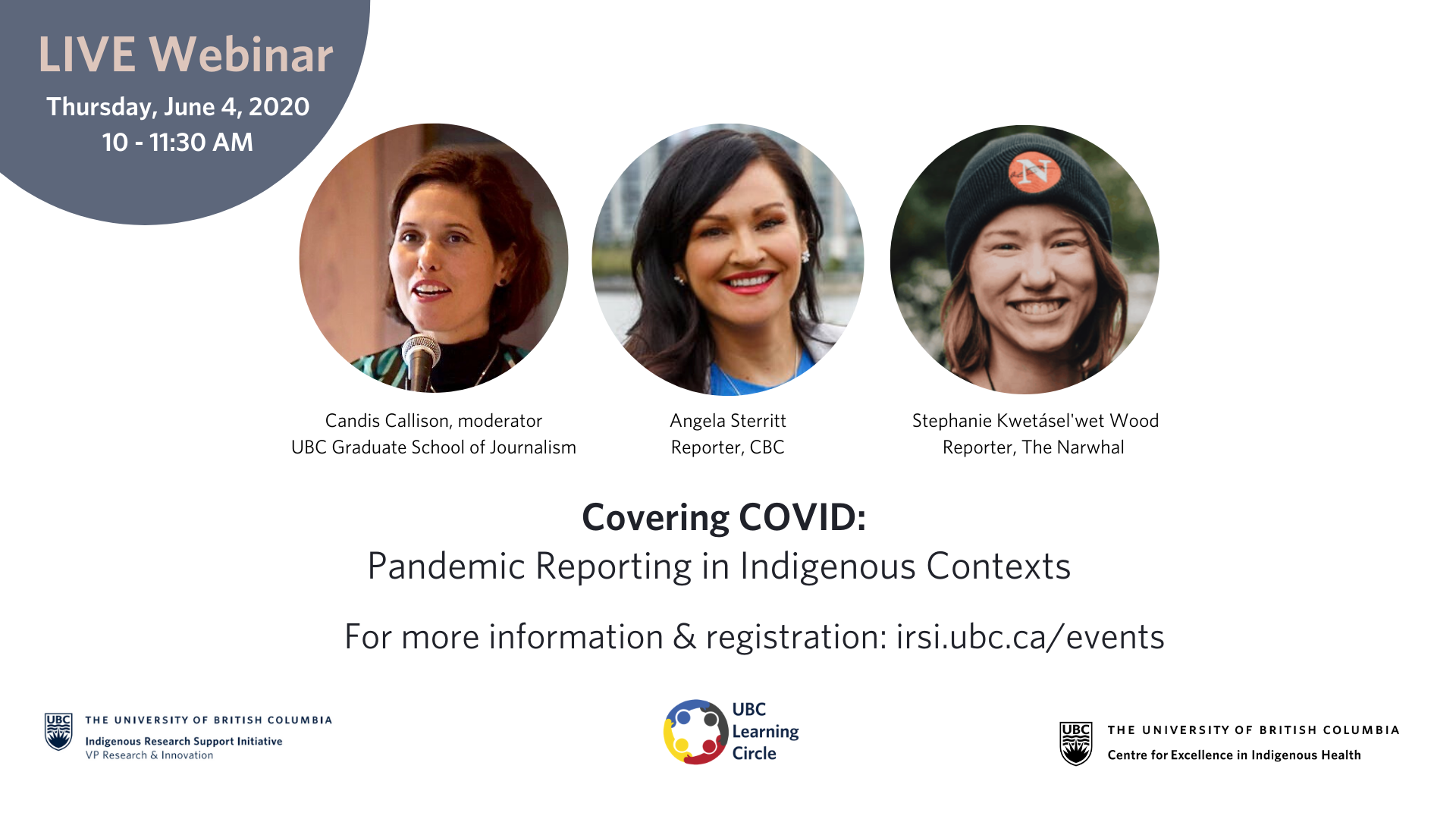 Journalists bear the responsibility of disseminating clear, fair and undistorted information. In the face of a global health pandemic, more than ever, we look toward the media as a source of accurate and up-to-date data and information that will keep us safe. Yet mainstream media have repeatedly failed Indigenous people, often spreading misinformation, perpetuating stereotypes, triggering painful memories or heightening fear.
In this provocative webinar moderated by Candis Callison, Indigenous journalists Angela Sterritt and Stephanie Wood will discuss the responsibilities and challenges of covering the COVID-19 pandemic in Indigenous contexts. Panelists will draw on their own experiences, as well as other recent media examples, to discuss the nuanced and complex nature of Indigenous reporting, including its unique ethical considerations. They will share ways that Indigenous reporting, approached with respect, care and compassion, can lead to safer outcomes for all.