Have an event you'd like to have appear on our events calendar? Please fill out the event form.
All events will be reviewed by an administrator before appearing on the calendar.

#MediaToo: The #MeToo movement has hit Canada. What's next?
April 10, 2018 @ 6:00 pm

-

9:00 pm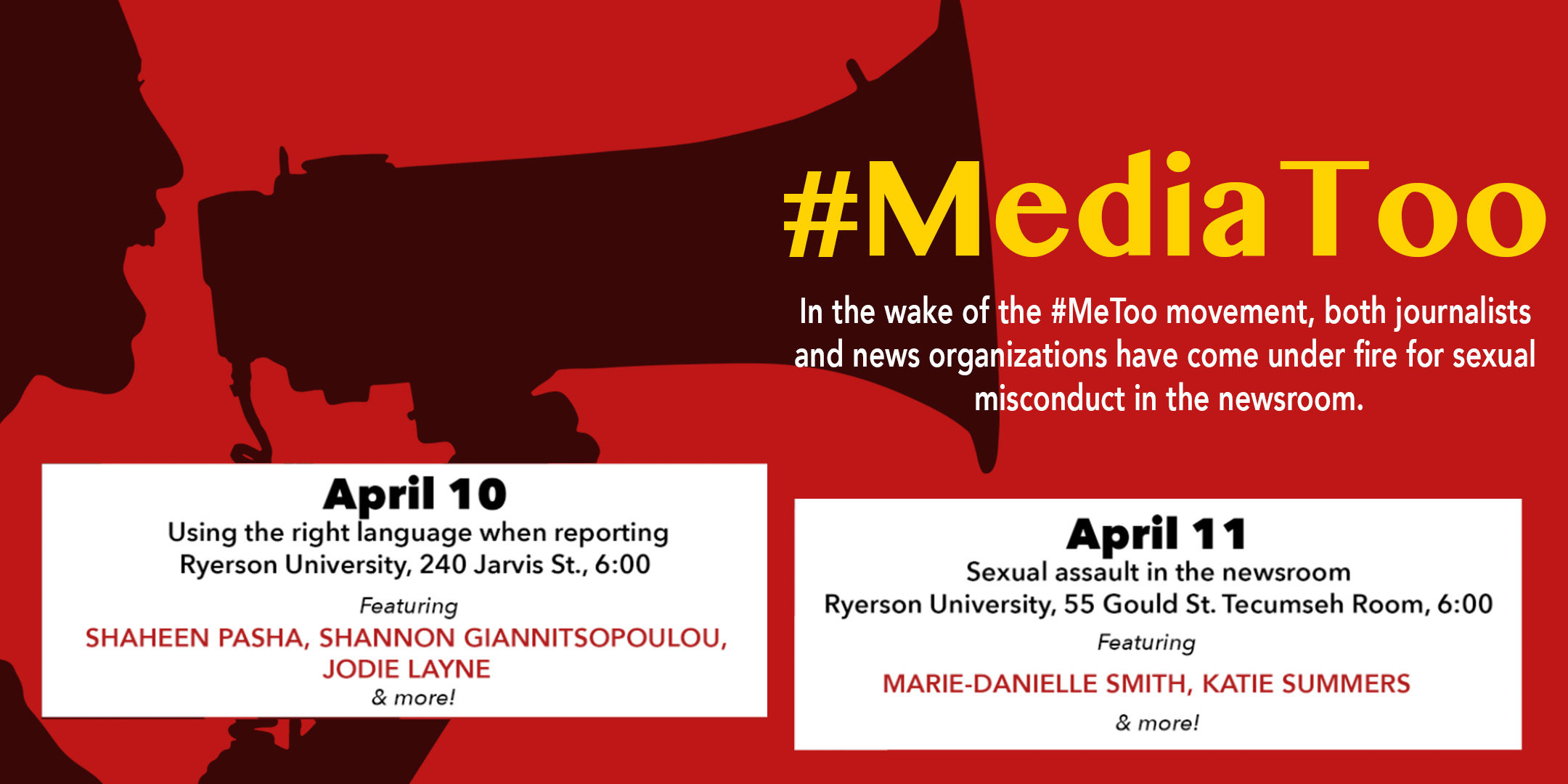 Reporting on sexual misconduct can be as difficult as navigating a minefield. How do you maintain transparency? Is it your job to report on the accusation without bias or to stand by the accuser? How do you work with the victims?
Join the Ryerson Review of Journalism at its two-day series of workshops tackling these questions and more. Day One will feature a workshop on how to report on sexual violence in the media.
6:00 – 7:15 p.m. Femifesto—a group of Canadian women who created an online media guide for journalists—will teach us how to use the right language when reporting on sensitive subject matter.
7:30 p.m. to 9:00 p.m. Cyber security: Protecting the privacy and identity of a source is paramount to any reporter covering a sensitive topic, but that's becoming increasingly difficult in the age of information. CBC News' Matthew Braga will lead a workshop covering the different tools journalists can use online to keep their sources' information secure and confidential.