Five totally awesome (and free) resources for journalists
With the news media industry going through a dramatic period of change, it has become even more essential than in decades previous for journalists to constantly gain new skills and explore innovative approaches to information gathering and storytelling. As journalism students head back to school for another year, here are five great resources to help any reporter expand their toolkits and knowledge.
Edited by Craig Silverman and featuring insights and contributions from editors around the world, The Verification Handbook serves as the definitive guide to verifying social media and user-generated content. In addition to providing important case studies on the myriad ways newsrooms could be misled on the veracity of a piece of web content, one of the most valuable aspects of this free eBook is the compilation of dozens of effective verification tools, most of which are simple to use and without cost. The tool list covers everything from tracking GPS footprints from tweets to using crowdsourced maps to verify locations. There is also an edition of the handbook tailored towards investigative reporting. I consider this essential reading for anyone working in daily news or who is interested in the burgeoning field of fact-checking services/websites.
The British Broadcasting Corporation, which holds the distinctions of being the world's oldest national public broadcaster and the largest public broadcaster by number of employees, offers fantastic online training resources through the BBC Academy Journalism website for anyone who's keen. They've tapped several well-established show hosts, reporters and producers to offer their insights in a series of videos and podcasts on a number of subjects, from tips on mobile reporting to the growth of transmedia storytelling. Another highlight of the BBC Academy is blog posts covering topics and issues important to the journalism industry, such as the need for female role models in newsrooms for young journalists. It's like taking part in an online J-School program taught by BBC journalists … without needing to pay tuition.
Founded by Nieman Foundation at Harvard University in 2008, the NJL has become an invaluable resource for journalists wishing to stay abreast of the technological, editorial and financial changes sweeping through the news media industry. For journalism educators, this has long been a go-to place to learn about new research and innovative projects by newsrooms and organizations. For reporters, who are now expected more than ever to understand audience analytics, social media strategy and user engagement, the NJL has plenty of valuable and frequent coverage of these topics and is definitely worth visiting on a regular basis. The fact that it's a beautiful website to navigate through and read is a major plus.
There is no denying that many journalists have complicated, often uncomfortable, feelings about the Google company. But the reality is that many reporters use Google tools every day for their work, from translation services to online mapping to data visualization. Google makes powerful, relatively easy-to-use apps that are well supported and reporters would be prudent to learn how to maximize all the newsgathering, verification, research and content production options at their disposal. Google News Lab is an online resource that brings it all together in one place, offering free seminars and learning modules on dozens of subjects, including Multimedia Storytelling and creating content for YouTube. The lessons are interactive and come down downloadable PDF documents. For starters, I would recommend every reporter run through the News Lab Fundamentals course, which shows you how to run deeper, more effective web searches, set up Google Alerts to help you keep on top of developing stories and verify images and locations.
This last one is more of a bit of fun, but has potential educational benefits, especially for reporters looking to improve their online writing skills. Literary giant Ernest Hemingway was famous for his concise, Spartan prose, which may not be surprising given his background as a newspaper reporter. The Hemingway App is an online editor that analyzes your writing and identifies complex sentences and common grammatical errors. It even gives your text a readability score, which is an important consideration when writing daily news for a broad, general audience. It's a colourful, highly interactive training tool and I'm sure Hemingway himself would've have used it when he wasn't on his boat machine gunning sharks in the waters around the Bahamas.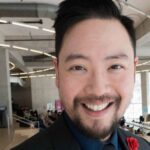 Adrian Ma is an award-winning journalist and an assistant professor at the Ryerson School of Journalism in Toronto. He has spent most of his journalism career as a reporter and digital producer and specializes in teaching multimedia storytelling and personal branding.